Something to remember: The address for this website is deliberately spelled angelshear.ca as in H-E-A-R the angels sing. It is not spelled as angelshere. So, the next time you want to find this website keep this in mind. Hearing the angels sing is just as important as having the angels here with you. I designed my website address like this because, "When you have No Angels...you have No Peace....but, when you do Know Angels....you also Know Peace."
To all Seekers of Spiritual Guidance
I've made it my mission to break-through to the sick and injured souls of this earth who have lost their way in life and who have made it painfully obvious to me that they need a sense of direction from a higher source.
As an Angel Reader working with an Oracle Card Deck, I have many years of experience (dating back to 1994) as a professional in the field of spiritual readings and empathic impressions who can offer guidance -- very much like a set of instructions -- to help my clients with different areas of their lives. This means that, if anyone has burning questions about HOW to engage in solving their own problems, having an Angel Card Reading can be VERY USEFUL for my clients' needs. Oracle Card Decks, whether they have a focus on The Angelic Realm or not, are meant for that purpose. That purpose being, GUIDANCE. Like an instruction manual, having an Angel Card Reading done, can help one to understand the specifics as to what needs to be done in order to find any (or all) answers to their questions and therefore any (or all) workable solutions.
Working with different forms of divination tools as well as my God gifted abilities as an empath and communicating with other White Light Beings from various parts of the universe I have been directed by God and the Angels to bring compassionate service to the world through an open heart and forgiving attitude. This, of course, is a work in progress and I am eternally grateful to all souls who have helped me as I work towards my shift into higher consciousness in this lifetime.
Love, Light, Truth and Blessings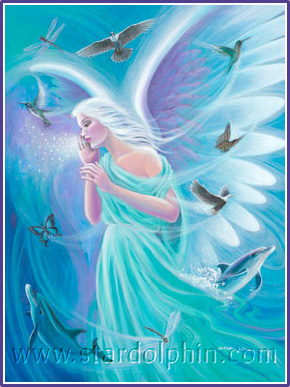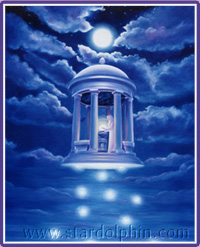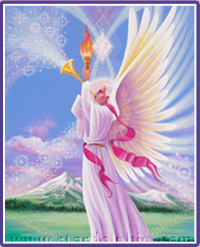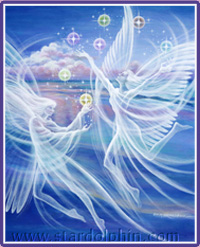 PLEASE NOTE: This is a CANADIAN based business. All services offered on this website are available both in person here in Canada as well as over the phone for customers calling in from outside of Canada. All customers who choose to call the phone number listed on the contact page of this website are advised to read the pages of this website carefully and understand that all payments made for the services offered are in Canadian funds only.
Like my Twitter Page
and receive a $10.00 discount on your Angel Card Reading or Traditonal Tarot Card Reading
All Artwork is by Eva M. Sakmar-Sullivan with the exception of the About Me page and the Contact Page.